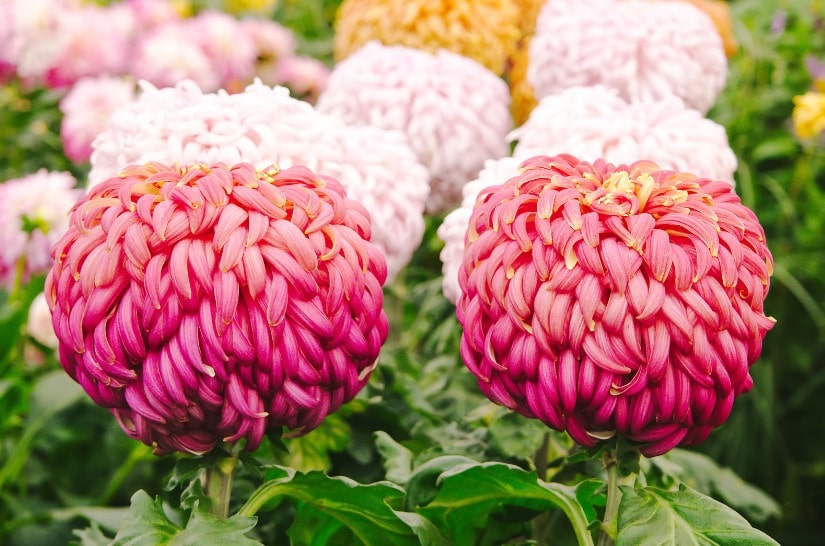 Just a few weeks ago, after an exciting five months of work, the team at GeoGrow were delighted to showcase our work on a sustainable garden at the prestigious Chelsea Flower Show 2023. Running from Monday May 22nd to Saturday May 27th, this five-day event is an annual treat that showcases the best of professional garden designs, including one by wildlife conservation charity Fauna & Flora. The aim of Fauna & Flora's garden was to raise awareness of the importance of nature preservation.
The incredible design by Jilayne Rickards mapped out a trek of an eco-tourist through an amazing landscape of flowers and plants that would eventually lead to a gorilla nest. The garden was designed specifically to recall the stunning landscapes of Central Africa. Featuring tulip trees and medicinal plants, the garden that we helped to build is truly vibrant, with banana trees and bamboo, too. Visitors would also see nestles and thistles, and other weeds that are critical to maintaining the ecological integrity of a wildlife area, and are often food for gorillas. And this sustainable wildlife garden would also feature a waterfall!
The waterfall was a crucial element within the garden, certainly eye-catching and memorable, and acted as an amazing centrepiece for all of the rocks and plants surrounding it. To create a cascading water feature that would stay in place, we needed a lot of design and planning in order to ensure the stability of the supporting boulders. The garden's landscaper, Tecwyn Evans of Living Landscapes, highlighted the importance of achieving a 3-metre additional height in order to accurately give enough "drop" for the water to cascade down just like a real waterfall – this is where we came in. The garden also had to be both visually pleasing and durable enough to withstand transportation and installation. To achieve these goals, we relied on our tried and tested earth support structure solution.
How GeoGrow Helped With Earth Structures And Sustainability
Our Rootlok system is specifically designed to act as a supportive retaining wall. Completely cement- and concrete-free, it is an eco-friendly way to add earth structures to a project. The Rootlok bags provided the first 2 metres of retaining wall which would then go up another 3 metres with boulders for the waterfall feature to then be installed.
The garden has several green features, including recycled materials, integrated compost and minimal hard landscaping. This was an amazing project to be involved with and we are very proud of it!
Contact Us
If you could not make it to the Chelsea Flower Show this year we hope to see you in the future! And if you were lucky enough to attend we hope you enjoyed seeing all of the gardens on full display - and congratulations to all of the medal winners! You can catch a glimpse of the stunning Fauna & Flora garden here. The garden has now been transported to the Eden Project in Cornwall where it will be available for viewing for many years to come!
If you are interested in sourcing a retaining wall or earth structure, look no further than GeoGrow. Our friendly team will be happy to talk you through the process - click here to learn more.
Image Source: Canva